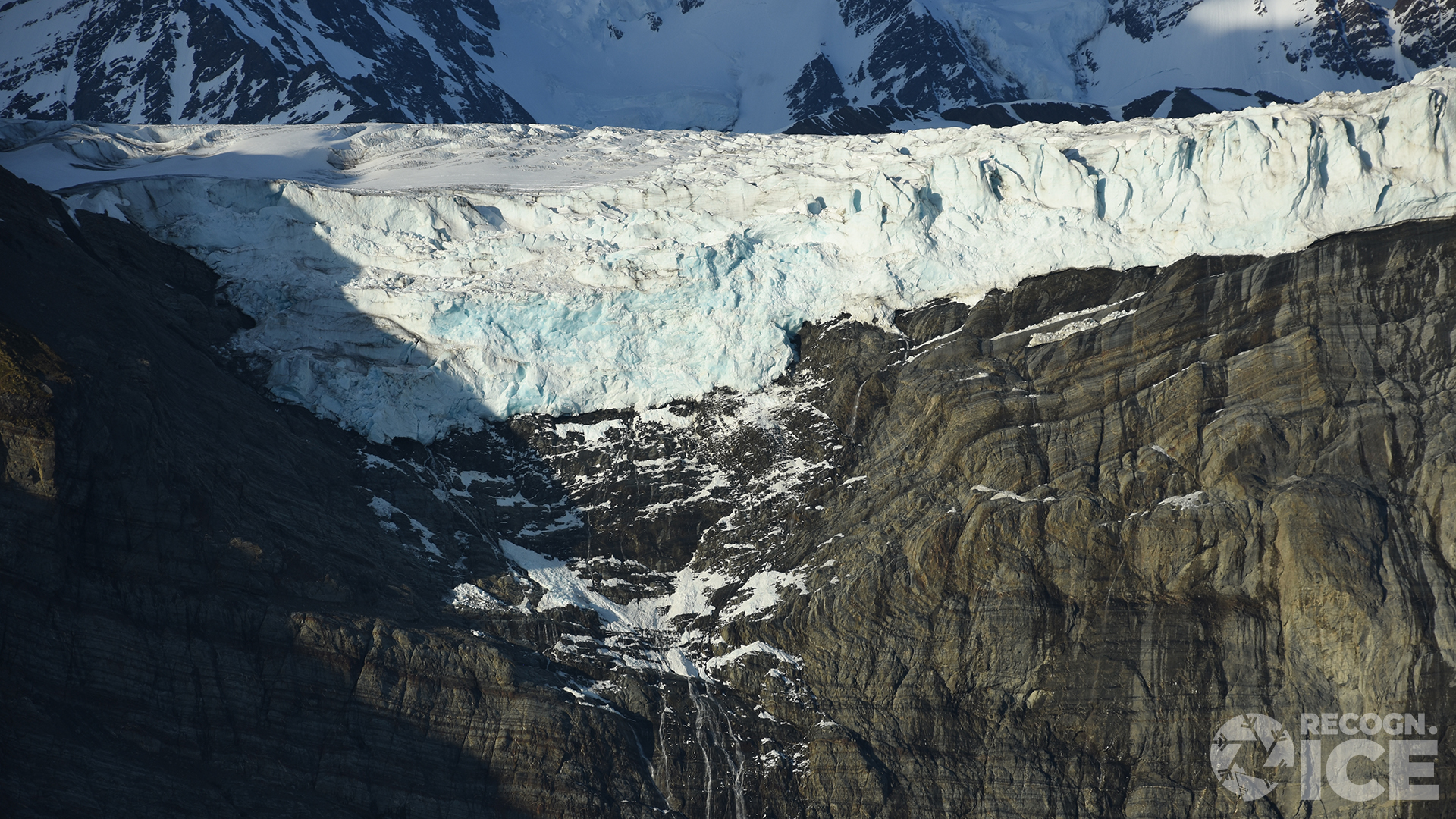 Frozen water presents itself in many forms all over our planet: from tiny glaciers on African volcanoes to gigantic ice masses like the Antarctic ice sheet. It forms on wintry canals in Amsterdam and appears as permanently frozen tundra in Siberia. Together, all this ice forms the cryosphere, an important component of the climate system.
Our climate is changing and all over the planet, this change is expressed in different ways. However, the changing cryosphere appears to be the most tangible and most visible indicator of climate change.
Over the last few decades we have observed the ongoing retreat of nearly all glaciers across the globe. We have experienced decreased snow covers and shorter winter sport seasons, and both the extent and thickness of Arctic sea ice have drastically declined.
On the upside, these rapid changes of the cryosphere receive more and more attention in mainstream media and get referred to as clear evidence of climate change. However, our experience with friends and tourists in both the Alps and the polar regions, made us realise there is a lack of understanding of glaciers and other parts of the cryosphere. It appears that even people that love the outdoors and love the landscapes where they regularly stand face to face with glacial features, are not necessarily aware of them. As a consequence, how could one expect the general public to understand parameters like 'the speed of a glacier'? It is very likely that most people never realized that a glacier actually flows.
Consequently, the apparent 'clear glacial evidence of climate change' shown in the media, might not be so clear after all.
A quote by National Geographic reads "we believe that when people understand the world better, they care more deeply for it." We would like to rewind one level and state that "for people to understand the world, they need to first be able to recognize it." Recognition is key to care and this is especially valid for the frozen world, which remains, due to its typical inhospitality and inaccessibility, largely unknown to most people.
This is why, in January 2019, we felt the urgency to launch "Recogn.ice", a global non-profit organisation for the recognition of the cryosphere. Our young team of glaciologists, artists, journalists, and data scientists, is committed to accomplish that one mission: for people around the world to recognize, understand and ultimately care for all frozen parts of our planet.
Fortunately for us, the cryosphere is extremely photogenic. And, although bitter, the rapid changes occurring at the moment make the cryosphere even more interesting as a subject for visual arts. At "Recogn.ice", we see no better way to initiate a global spark of 'glacial awareness' than to exploit the visual feast that this frozen planet can be. Multidisciplinary projects linking scientists and artists will result in beautiful content that attracts a wide audience, from kids to seniors.
Recogn.ice is supported by the World Glacier Monitoring Service (WGMS), which gives us direct access to the most up-to-date worldwide glacier data. Our data scientists strive to present this data in attractive and intuitive ways.
But there is more: our team totally agrees that communicating content in a one-way manner is no longer sufficient to engage an audience. Nowadays, particularly when trying to implicate younger generations, content needs to be interactive, refreshed at high rate and appealing to the brain, the eye, and the heart. That is why we encourage our audience to be participants instead of just spectators.
Our website, 'www.recognice.org', is set to become an interactive, accessible, and foremost attractive digital platform for everything related to ice. A podium where artists, scientists, locals, and tourists are all able to upload pictures, videos, and written content. Our internal team of artists and journalists is dedicated to review this content before publication, in order to guarantee its quality and accessibility.
We believe that "Recogn.ice" can bridge the gap, or crevasse, between glacial sciences and the understanding of the general public. The ever-growing number of people taking pictures with good cameras is only one reason why we see an enormous potential in glacial sciences to attract large audiences: booming tourism to extreme environments and the large number of people willing to share their pictures and stories with the world are two more reasons. We don't require new technologies, we simply need this novel way to recogn.ice and advance the communication about the cryosphere.
After all, it is almost impossible to not be mesmer.iced by the beauty of our frozen planet!